Register for Summer Day Camps

WHISTLER - WEEK 1
$649 CAD
(approx. $495 USD - all transactions in CAD)
Monday 15th July to Friday 19th July 2024
9:00 am - 4:00 pm
5-Day Day Camp
Pick Up and Drop Off at 1080 Legacy Way
Whistler, BC

WHISTLER - WEEK 2
$630 CAD
(approx. $470 USD - all transactions in CAD)
Monday 22nd July to Friday 26th July 2024
9:00 am to 4:00 pm
5-Day Day Camp
Pick Up and Drop Off at 1080 Legacy Way
Whistler, BC
*All prices subject to +5% GST tax
CAMP FEE INCLUDES
• Full day supervision by our staff
• 1 Camp T-Shirt
• All activities, transportation, games and excursions
NOT INCLUDED
Kids are encouraged to bring their own bikes or can rent one from us. Weekly Rental Includes Helmet and Bike. $98 CAD/week
SIBLING DISCOUNTS
• -5% off the 2nd sibling
• -10% off the 3rd or more sibling
Discount applies for camp fee only, not add-ons.
TAX CREDIT
Camp fees are tax deductible as childcare expenses for Canadians. Request your tax slip at the end of the year.
ADMIN FEES
Visa and Mastercard credit card payments +2.3% fee.
American Express +4% / International wire payments +$25 fee.
A 50% registration fee is required to secure your child's place for our Whistler Day Camps.
Remaining balance: payments to be received by June 15th, 2024 latest.
Method of payment can be by:
• Direct deposits to our CIBC bank.
• Payable by Visa or Mastercard (2.4% admin fee for credit cards).
• International wire transfers – $25 fee.
• Early Birds receive -10% discount for bookings made before 15th January.
For deposits to CIBC bank or International wire payments:
Bank name:
CIBC
Bank address:
102-4338 Main Street
Whistler, BC. V8E 1B4
Account name:
Adventures Done Right Expeditions Inc.
Account details:
Institution #010
Transit account: 02600
Account # 0200816
SWIFT: CIBCCATT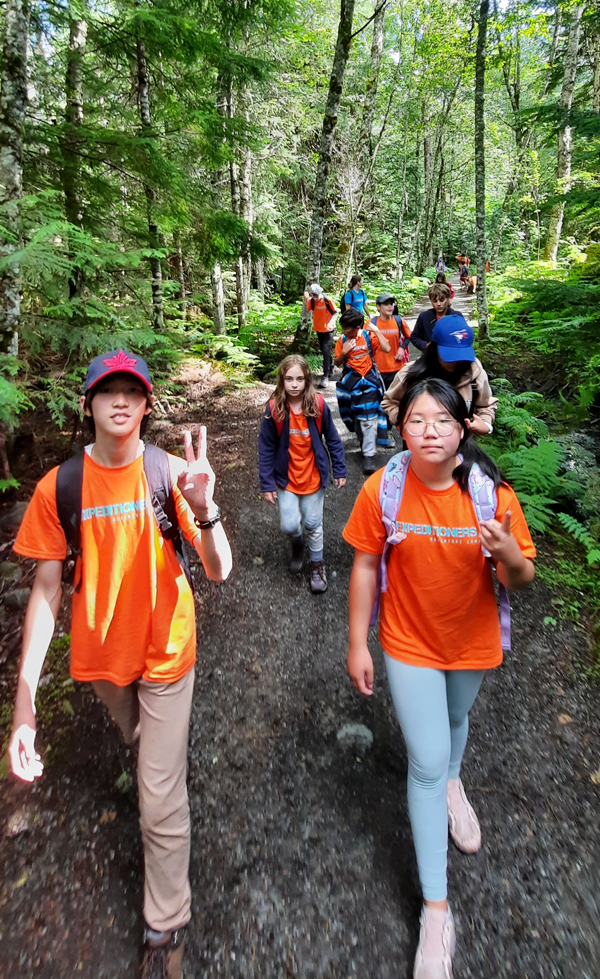 Cancellation & Refund Policy
All requests for changes/cancellations must be initiated by the parent/guardian and must be made in writing by email to: [email protected]
Full refunds minus a $250CAD/$200 USD Admin fee for cancellations before April 1st.
Cancellations on or after April 1st may receive a 30% reimbursement.
Cancellations after May 15th – no refund.
NO refund will be made for dismissals due to disciplinary actions, for late arrivals, or early departures.