Register for Winter Overnight Camp
Overnight Camp Pricing & Fees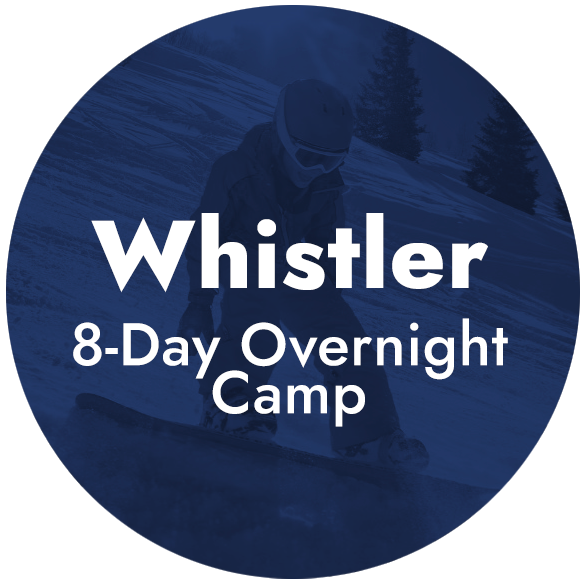 WHISTLER SKI & SNOWBOARD CAMP
$3,350 CAD
(approx. $2,450 USD - all transactions in CAD)
Arrival Saturday 23rd March
Depart Saturday 30th March 2024
8-Day Camp Whistler, BC
Includes Ski Pass
*All prices subject to +5% GST tax
CAMP FEE INCLUDES
• 24/7 supervision by our staff on & off mountain.
• Twin bed accommodation (2 kids per room).
• Mountain ski lift pass included.
• 3 meals and snacks per day.
• Snowshoeing, Winter bonfires & excursions.
• Afternoon & evening activities.
• Valea Lumina Light show – kids love this!!
• 1 Camp logo vest.
• 1 x Laundry load per week.
• Check-in: Sundays 3pm, dinner included.
• Check-out: Sundays 10am, breakfast included.

If your child has a winter ski pass or brings their own gear, we will discount from the price. 
– $220 USD if bring their own ski pass. 
+ $250 CAD/$190 USD gear rentals available.
SIBLING DISCOUNTS
• -5% off the 2nd sibling
• -10% off the 3rd or more sibling
Discount applies for camp fee only, not add-ons.
TAX CREDIT
Camp fees are tax deductible as childcare expenses for Canadians. Request your tax slip at the end of the year.
ADMIN FEES
Visa and Mastercard credit card payments +2.3% fee.
American Express +4% / International wire payments +$25 fee.
A 50% registration fee is required to secure your child's place for our Whistler Winter Camp.
Remaining balance: payments to be received by February 10th, 2024 latest.
Method of payment can be by:
• Direct deposits to our CIBC bank.
• Payable by Visa or Mastercard (+2.4% admin fee for credit cards).
• International wire transfers +$25 fee.
• Early Birds receive -10% discount for bookings made before 15th January.
For deposits to CIBC bank or International wire payments:
Bank name:
CIBC
Bank address:
102-4338 Main Street
Whistler, BC. V8E 1B4
Account name:
Adventures Done Right Expeditions Inc.
Account details:
Institution #010
Transit account: 02600
Account # 0200816
SWIFT: CIBCCATT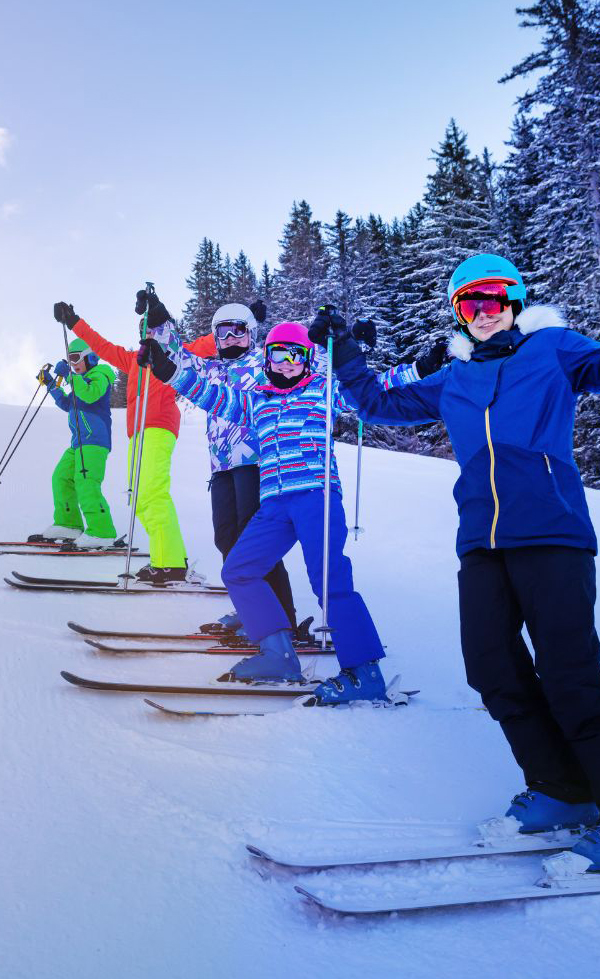 We strongly recommend you purchase travel insurance to provide reimbursement in the event your child is unable to attend. This insurance should be purchased at about the same time as enrolment. The insurance should specifically cover summer camp and outdoor adventure programmes: Allianz, Trav Mark, Travel Guard International, and InsureMyTrip.com are a few reputable providers families have used in the past.
Cancellation & Refund Policy
All requests for changes/cancellations must be initiated by the parent/guardian and must be made in writing by email to: [email protected]
Full refunds minus a $250CAD/$200 USD Admin fee for cancellations before December 30th.
Cancellations on or after 30th December may receive a 30% reimbursement.
Cancellations after January 15th – no refund.
NO refund will be made for dismissals due to disciplinary actions, for late arrivals, or early departures.